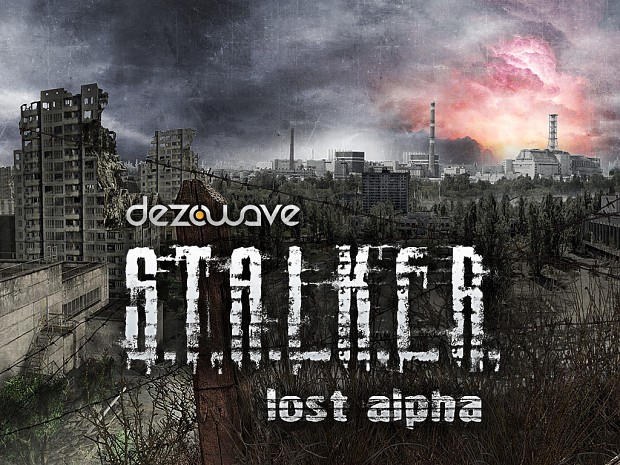 A Lost Alpha egy önállóan futtatható és ingyenes rajongói mod, amely főként a Shadow of Chernobyl korai verzióiból átemelt, felújított elemeiből épült fel.
Legfrissebb elérhető verzió:
1.4007 Final
A játékról:
[Moddb.com]
-
[1.4007 változás lista]
Letöltés:
[Part 1]
,
[Part 2]
,
[Part 3]
,
[Part 4]
,
[Part 5]
,
[Part 6]
vagy
[Torrent]

dezodor Apr 26 2013, 3:53pm replied:

We posted on our fansite, facebook group as well. GSC reviewed LA in March, and they sent us a list which we need to fix/improve, don't worry it has nothing about cutting content, more likely gameplay matters. There was an interview with the sales representative a few weeks ago, where he said LA might be the last project officially released in the series, if it reaches the quality level, which is required to be released. They tested an early Marc build, actually they got it on the 27th of Feb, and the conclusion was the game is not yet ready to be released. They liked many things in it, so we are heading to the good direction, but if we want it to be released, the gameplay should be more smooth, with more interaction, and more informative tasks, with tons of descriptions and help for the player, plus we need to make the empty parts of the levels a bit more interesting. As for graphics, they liked it, but some old tree models are too outdated, the gui looks "not so nice", so we have a lot to fix. They liked the voice acting also, and the rest is private :) There was an other interview with the head of GSC a week ago, which content was summarized by a guy, where he said "la wont be released under ths stalker brand, because it hasnt reached the quality level". It's a bit misleading, he forgot one word, which is "yet". But that's how media works, ine nothing new was said about LA since the previous interview. We are working hard to make our dream, let's see what we can do! :) A little note to those, who are trying to make panic on forums: plz don't do that, we need peace, and support, instead of false alarms. thx!