Microsoft vs. Sony - a gigászok háborúja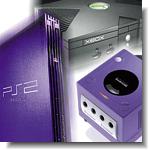 Rengeteg spekuláció lát mostanság napvilágot a következő generációs konzolokkal kapcsolatban, pletykák tárgyát képezi megjelenési idejüktől kezdve teljesítményükön át még a grafikus rendszert készítő cég is. Mi is a helyzet jelenleg konzolfronton és miért harcolnak ennyire?
A konzol a kezdeti gyerekeknek való játékgép státuszból felnőtt, képességei fokozatosan nőnek. Rég elmúlt már az az idő amikor még csak a tévé előtti piff-puff játékra lehetett használni, és a célcsoport is távolodik a játéktermekben fellelhető közönségtől. Mivel a ma megveheto konzolok mindegyike már több éve kapható a boltokban, a régi marketingszövegekben olvasott hiperszuper grafikai tudásáról szoló mondatokkal már nem lehet növelni az eladásokat. Teljesítményben a játékra kihegyezett célgépeket a PC-k alig két év alatt beérték és az Internet terjeszkedése is az egyéb képességek, elsősorban a hálózati lehetőségek kiemelésére kényszeríti a gyártókat.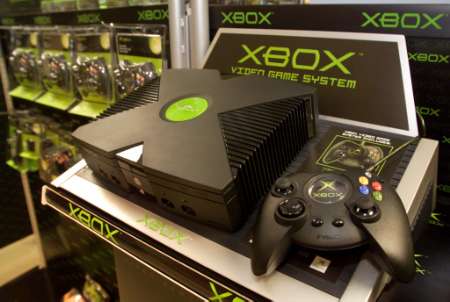 Az Xbox játékkonzol
2001 novemberében jelent meg
, és azóta mintegy 9,5 millió darab fogyott belőle világszerte. Ebből a legtöbb, mintegy 6,2 millió az Egyesült Államokban, 2,2 millió pedig Európában, a Közel-Keleten és Afrikában talált gazdára. Az ázsiai eladások 1 milliót tesznek ki. A Microsoft eheti bejelentése szerint az Xbox játékkonzol eladásai jelentős növekedést mutattak a júniussal végződő negyedévben, amelyben a közelmúltbeli
árcsökkentés
a társaság szerint csak mérsékelt szerepet játszott. Bár a Microsoft nem kívánta nyilvánosságra hozni az Xbox játékkonzol pontos eladási adatait, a szoftveróriás Home and Entertainment divíziója - amely gyakorlatilag az Xbox részleg - 8 százalékos bevételnövekedést ért el az időszakban. Robbie Bach, az Xbox részleg vezetőjének nyilatkozata szerint a játékkonzol piaci részesedése az Egyesült államokban és Európában egyaránt nő. Az Xbox ára május közepén csökkent 179 dollárra a korábbi 199 dollárról, miután a fő riválisnak számító Sony hasonló lépést hajtott végre a PlayStation 2 esetében. Bár az árcsökkentés növelte az Xbox eladásait, a konzol továbbra is igen jelentős lemaradásban van a PS2-höz képest.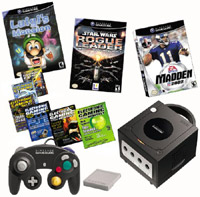 A PlayStation eközben már év elején
átlépte az 50 milliós darabszámot
, és ez csak nőhet a
májusban belehelyezett DVD-írónak
és az infratávirányítóval, jobb minőségű tévéképpel illetve a 75%-kal csendesebb ventillátorral kényelmesebbé tett filmnézési lehetőségnek köszönhetően.
A harmadik szereplőről, a GameCube-ról jóval kevesebbet hallhatunk, pedig lenne okuk büszkeségre. Az előző óriásokhoz képest jóval kisebb cég tizmilliomodik chipjének legyártását majd egy éve független forrás, az
IBM jelentette be
, egyetlen különbség, hogy az
Xbox Live
, illetve a
PS2 hálózati nyomulásához
képest a Nintendo egyáltalán
nem mutat érdeklődést
az online terület iránt, pedig az elemzők szerint jókora, 2006-ra csak Európában
egymilliárd dollárra növekvő
falatról van szó.
Az eladások alapján azt gondolhatnánk, hogy az Xbox a GameCube-bal versenyez, de a Microsoftot nem a Nintendo, hanem sokkal inkább a Sony érdekli. A Sony rendkívűl stabil bázissal rendelkezik a szórakoztatóipari elektronika területén, és konzolos előrenyomulása hosszútávon komolyan megrengetheti a PC-ipart, és azon keresztül magát a Microsoftot is. A PlayStation tudásának növekedésével egyre több szolgáltatást tud majd nyújtani, szinte minden szabadidőben előforduló szórakoztatóipari tevékenység elvégezhető lesz rajta: internetezés, játék, filmnézés, zenehallgatás, illetve az újraíró DVD-meghajtó segítségével akár a kép és hanganyagok szerkesztése és optikai lemezre archiválása.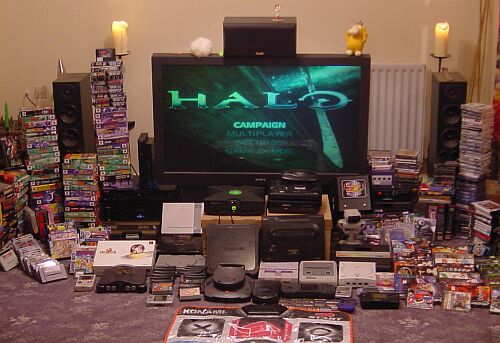 Ugyan a cégeknél, a munkahelyeken biztosan megmarad a személyi számítógép, de az otthonokban várhatóan csökkeni fog a szerepe, és mindenki egy a mai konzolokhoz hasonló, egyszerűen kezelhető, de sokrétű eszközt fog használni. A Microsoft fő célja a Sony egyeduralmának megakadályozása, illetve hogy saját magának is megfelelő részt hasíthasson ki ebből az irdatlan nagy piacból. Az összkonzol eladások már most majd százmilliós darabszámra rúgnak, és ennyi Windows oprendszer eladásának elmaradását nem hagyhatják szó nélkül. Nem véletlen, hogy az Xbox tervezésekor neve "Midway" volt - valószínűleg mindenki emlékszik a II. világháborús csatára; a fő cél a japánok megverése.
A fentiek fényében nem meglepő, hogy a Microsoftot egyáltalán nem érdekli
a veszteség
, mivel vereség esetén ennél sokkal többet bukhat, a teljes otthoni szférát. Az Xbox sikertelensége már csak azért sem izgathatja túlzottan a Microsoftot, mivel az egyéb részlegek által termelt nyeresége olyan magas, hogy szó szerint nem tudja mire költeni. A júniusban végződött üzleti évet
10 milliárd dolláros profittal
zárta, a romló számítógép eladási adatok és a csökkenő IT költések ellenére javított következő évi várakozásain is. Készpénzvagyona közel
50 milliárd(!) dollár
, ez a trösztellenes perek miatti esetleges büntetésekre és egyéb költségekre volt tartalékolva. Ennek csökkentését alkalmazottainak
ingyenrészvények jutattásával
, illetve 28 éves fennállásának első osztalékkifizetésével hajtja végre, ami várhatóan egyből a
legnagyobb lesz az eddigi történelem folyamán
: 10 milliárd dollár. A cég vagyona jelenleg negyedévenként 3 milliárd dollárral gyarapszik, szóval befektetni való pénze bőven van. Nézzük a másik oldalt, a Sony-t. A vállalat pénzügyileg közel sem áll olyan jól, mint a Microsoft,
vesztesége a százmilliárd jent is meghaladja
(összesen kb. 1 milliárd dollár), emiatt hitelbesorolását alig egy hónapja
vissza is minősítették
. Ráadásul éppen egy
teljes átszervezés közepén van
, a három szektort (szórakoztatóipar, elektronikai üzletág és a PlayStation részleg) egységes irányítás alatt Észak-Amerikai központtal egyesítik. Termékeik lefedik a teljes elektronikai piacot, és az Apple-höz hasonlóan teljeskörű megoldásokat gyárt, csak jóval szélesebb körben. A tervek szerint a
Clié
palmtop, asztali DVD, televizíó mind mind vezetéknélküli hálózaton keresztül kommunikálni tud majd egymással, és ezeket fogja össze egységes egésszé a PlayStation. A gond ott van, hogy jelenlegi készülékei szinte mindig csak cégen belül kompatibilisek egymással, azaz például a Sony digitális fényképezőgépbe csak Sony memória (Memory Stick) helyezhető. Jellemző adat, hogy az általuk gyártott chipek mindössze
20%-a kerül felhasználásra
más gyártó termékeiben. Mivel mindenhol jelen van, az összekapcsolási, együttműködési lehetőségek szinte határtalanok, eddig elképzelhetetlen kényelmet és rugalmasságot biztosítva. Ha ezt mégjobban kiterjesztik egy kiváló rendszert kaphatunk, de a belterjesség miatt az ára biztosan magas lesz.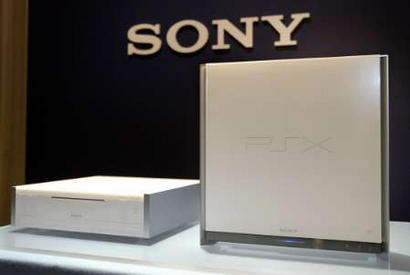 A vállalat pénzügyi nehézségei ellenére (vagy talán éppen amiatt) a Sony következő generációs konzoljáról lehet a legtöbb konkrétumot tudni: Cell processzor,
256 Mb
az alig
pár napja bejelentett
szupergyors XDR memóriából,
dvdiró, 120 GB merevlemez, TV Tuner, Ethernet
és USB 2.0, meg persze Memory Stick bővítőhely. A több hardverelemmel szemben a
Cell proceszor
maga a kétely, csupán annyit lehet róla
biztosan tudni
, hogy több mag is helyet kap benne. Mivel egy teljesen
új gyárat építenek fel
hozzá, a Sony, IBM és a Toshiba együttműködésben készülő chip megjelenési időpontja csúszhat, ami az egész projektet veszélyeztetheti.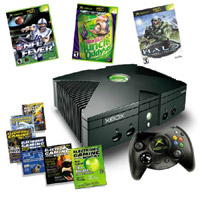 Ezzel szemben az Xbox 2-ről eddig csak találgatások láttak napvilágot. Egyes hírek szerint már nem nVidia, hanem
ATI grafikus processzor lesz
benne, amit alátámaszthat a Microsoft és nVidia közötti ellenségeskedés, aminek számos oka van. Mivel az Xbox az ő chipjükre épül, a kereskedelmi
eladások elmaradása
érzékeny
veszteséget jelent
nekik, továbbá a Microsoft a konzol feltörése miatt többször is kénytelen volt
módosítani a hardveren
, ami rájuk is többletmunkát hárított. Az Xbox mellett probléma forrása a DirectX 9 is, mivel annak fő fejlesztője az MS, és az nVidia - mint szinte minden nagy informatikai cég - eléggé egyénien kezeli a szabványokat, nem tartja be azokat teljes mértékben. Ráadásul mivel az nVidia
nem rendelkezik
a Pentium 4 chipkészletek gyártásához szükséges licensszel, egy Pentium 4 alapú Xbox 2-ből eleve ki lenne zárva a társaság. Tény az is, hogy az nVidiatól számtalan apró jelzést láthattunk, ami azt jelezte hogy távoltartanák magukat az Xbox2-től, az Ati viszont egyértelműen közölte, hogy résztvenne beszállítóként.
Az Ati számára hatalmas előretörést hozhatna ez a terület. A tízmilliós nagyságrendű, több évre szóló megrendelés anyagi biztonságot jelenthetne, és a gyártóváltás az Xbox x86-os felépítésének köszönhetően a visszafelé kompatibilitásban, a régebbi játékok futásában sem okozhat problémákat. A Microsoftnak a fejlesztés sem jelent akkora nehézséget, a recept jóval egyszerűbb, hiszen "csak" venniük kell az aktuális
Intel Pentium
vagy
AMD Athlon
processzor második vonalban lévő (olcsóbb) tagját, hozzárakni az Ati vagy az nVidia egy akkor éppen csúcsszínten lévő kártyájának módosított változatát, megspékelni merevlemezzel, DVD-íróval, és kész is van az Xbox 2.
Külső szemszögből nézve a Microsoft stratégiája jóval eredményesebb lehet, mivel a konzolok sikerében a hardver teljesítménye maximálisan egyharmadnyi szerepet játszik, jóval fontosabb a megjelenési időpont és az akkor a piacon lévő játékszoftverek mennyisége és minősége.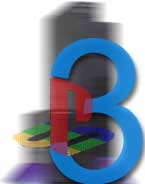 Ebből is következően a legnagyobb nyilatkozatháború jelenleg a megjelenési időpont terén zajlik, hónapról hónapra egymással ellentmondó hírek látnak napvilágot. A Sony PS2-es jó eredményeit főként a jól időzített megjelenésnek köszönheti, riválisainál majd egy évvel korábban volt kapható a piacon, ami a Nintendo és az MS számára is behozhatatlannak bizonyult. A konzolok életciklusa jelenleg mintegy öt év, ennek megfelelően - mivel a PS2 2000-ben jött ki - az örökösre várhatóan két évet kell várnunk. Ebbe a képbe illik a Sony
bejelentése
a 2004 végi dátumról, amire elemzők számára meglepetést okozva Steve Ballmer
2006-os dátummal reagált
, amit később persze
cáfoltak is
. Biztos időpontot talán csak a közvetlen megjelenés előtt fogunk hallani, mivel bármilyen közlés a tényleges piacra dobásra vonatkozólag a jelenlegi generáció eladásait veszélyeztetné, az emberek a vásárlás helyett a várakozás mellett dönthetnek.
Eközben a szoftvergyártók is figyelnek. Jeff Brown, az egyik legnagyobb kiadó, az Electronic Arts alelnökének nyilatkozata szerint minden pletykát és fehér könyvet áttanulmányoznak. Véleménye szerint a Sony akár 2006-ig is várhat a bejelentéssel, a köztes időre egy
kisebb tenyérgéppel
hűtve le a kedélyeket, de mindenre számítva már most felvettek 30 embert játékfejlesztésekre, és ugrásra készen várnak a megjelenésre.